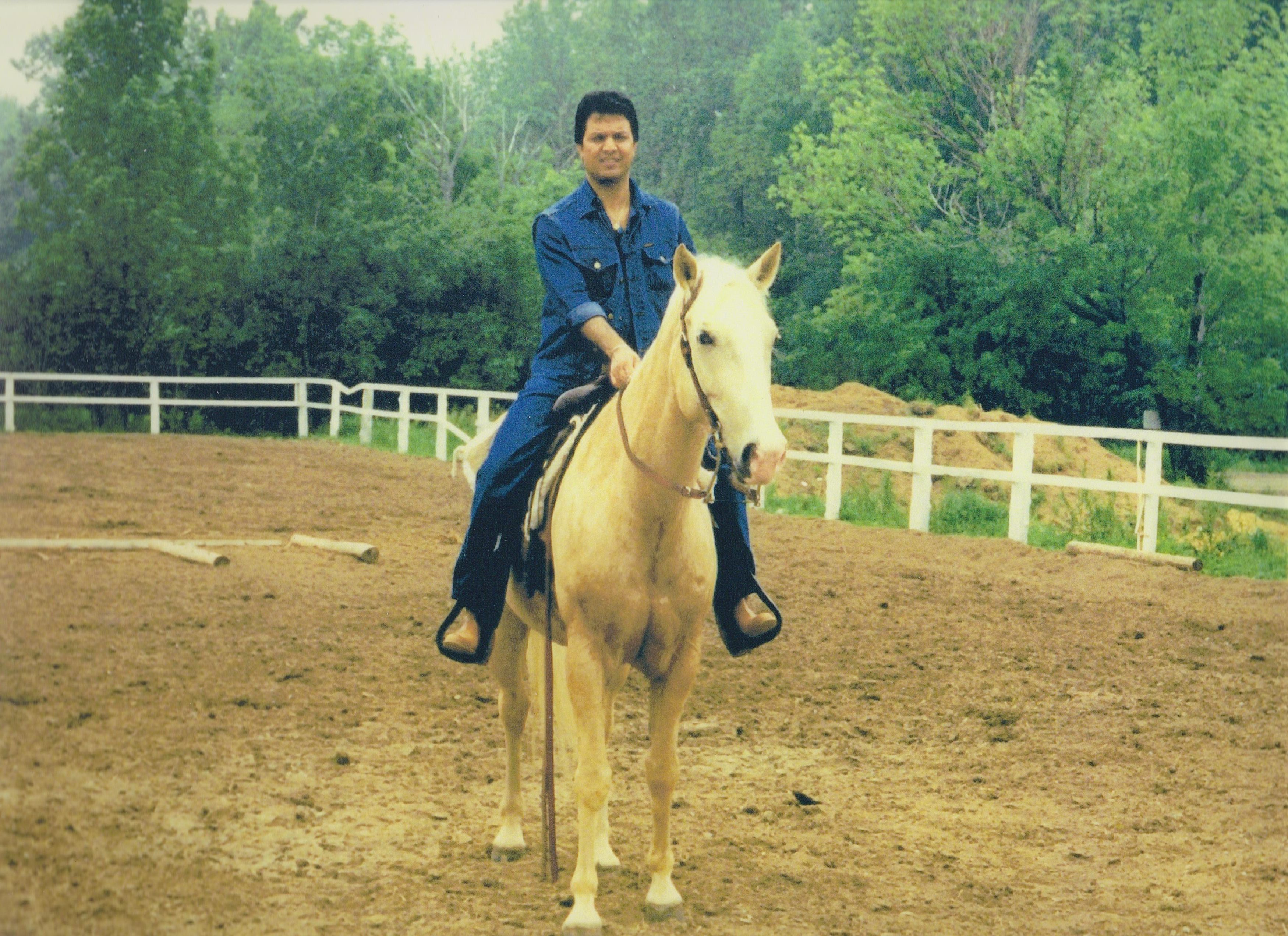 23 Jul

My Love of Animals

I was born in Kot Gangu Rai, a village in the district of Ludhiana, Punjab, India. My grandfather was a farmer and owned a pair of oxen to till his fields and a camel to draw water from the well to irrigate them. My first memories are of running around his cattle yard amongst cows and buffaloes. I cried when their calves were sold. The animals were like members of the family, had names and, I believe, unique personalities.

My father took us to Dar es Salaam, Tanganyika (modern-day Tanzania), when I was six years old, and I grew up in cities there. I saw almost every wild animal in its natural environment during long trips to Nairobi, Kenya, to visit my uncle: vast herds of grazers, long lines of elephants, giraffes running across the Serengeti with the looming bulk of Mount Kilimanjaro in the distance. Lions would come to slake their thirst at a watering hole while my sister and I cringed inside the Land Rover. I remember the baleful gaze of a wild buffalo and the yapping of wild dogs, the stare of a curious ostrich that waddled over to look at us through the closed window.

Then came the joy of getting a German Shepherd puppy, who quickly grew into a large guard dog and bossed us around if we drifted too far from our house. The same happened after I came back to study in India, when my uncle Sadhu Singh let me have a puppy from a litter. Baaz grew into a handsome and healthy Alsatian whose bark kept our entire neighbourhood in Model Gram, Ludhiana, safe from thieves.

In our Punjabi culture there was a long-standing tradition of a man, when he marries, receiving a mare as part of the dowry. My father was the last in our extended family to enjoy that experience. I have always loved and admired horses as regal animals, and when I was younger I had a dream of one day owning one.

That is how Starway Smoke, a registered American Quarter Horse and a Palamino, became a member of our family in 1985. We were living then in Canada, in Burlington, Ontario. We had already bought his stablemate, Aberfoyle, a Welsh Mountain Pony, for our sons to ride, leading to some of our happiest memories. When we moved to Whitby, Ontario, in 1986, Smoke came with us, and we sold Aberfoyle. I will be forever grateful to my friends Brian and Jan Jones, who boarded Starway Smoke on their farm for almost twenty-five years.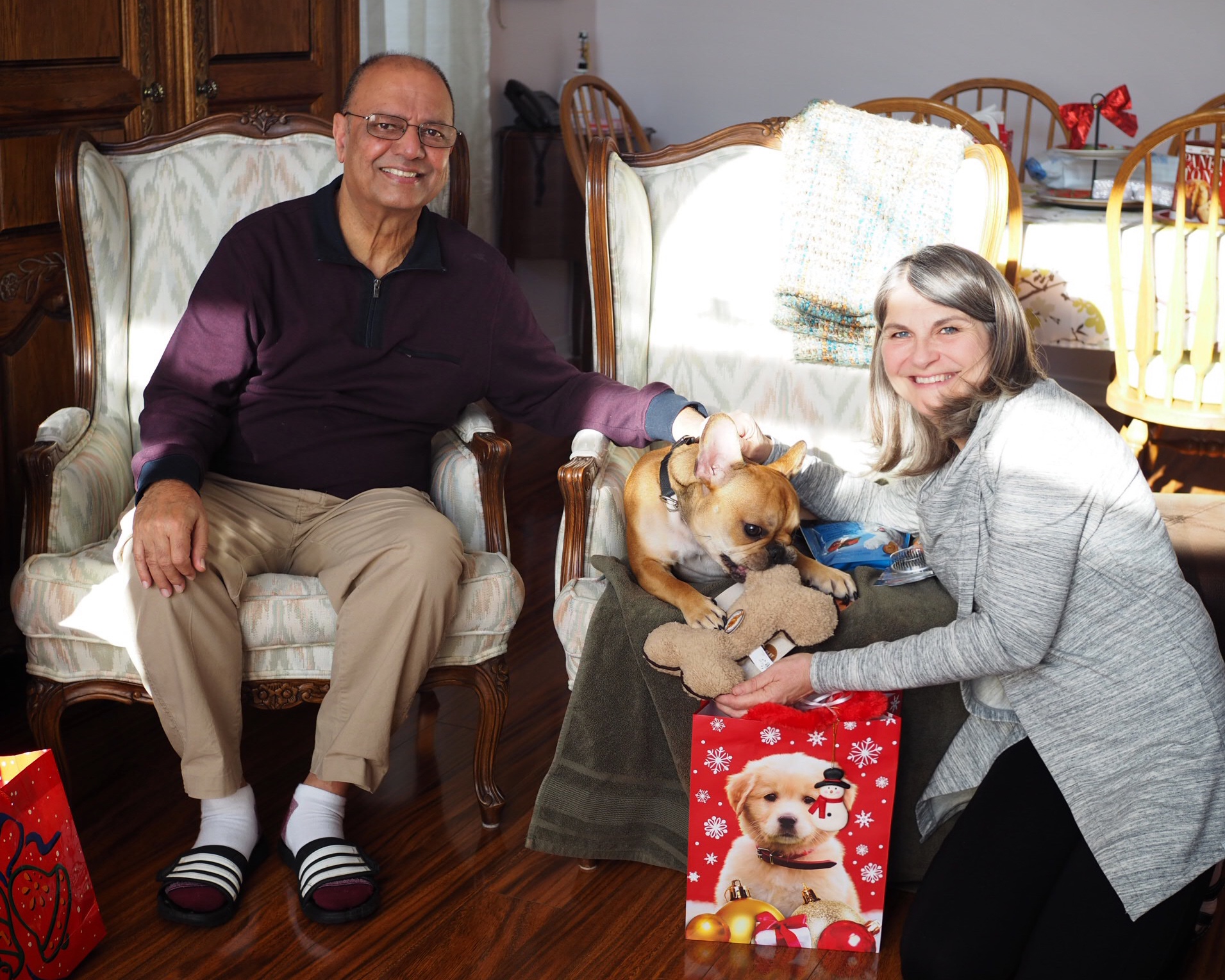 In 1995, Brian talked me into going into a partnership on Night Hawkin, a huge, grey racing mare. At that time I had to become a member of the Ontario Jockey Club in order to own the horse and enter her in races. Night Hawkin was injured in a race at Ajax Downs, the only Quarter Horse racetrack in Ontario. After that, my partners entered her in a claiming race, in which all the horses are available for sale. I was away in Sudbury when I heard that she was going to a new owner, and I was left feeling angry and devastated.
For many years we had Taurus, a Black Lab. Kodi and Tito were my pug grand-puppies, but they too have passed on. Now I shower my love on Joey, my daughter's French Bulldog, even though he prefers my wife over me, I believe because she feeds him when he comes to visit.
I am reminded of the saying "You can take the boy out of the village, but you can't take the village out of the boy." And I am still an animal-loving villager at heart.