30 Jul

Historical Novel Society Reviews 'Paper Lions'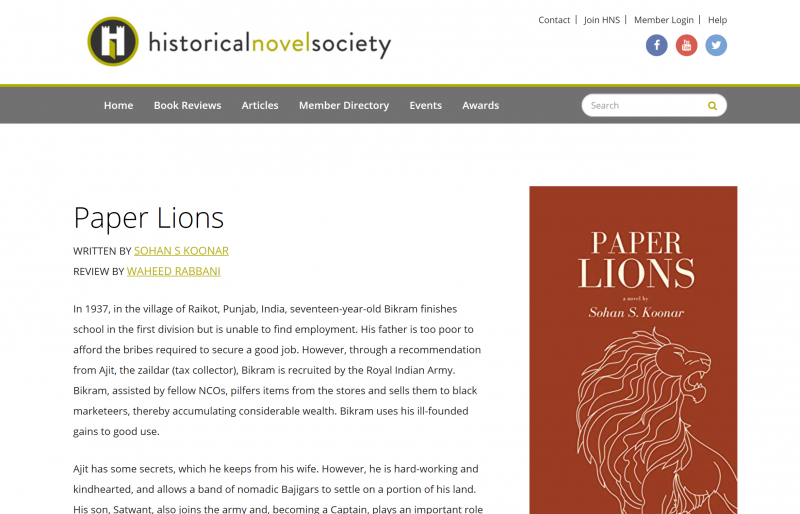 Waheed Rabbini reviews Sohan S. Koonar's Paper Lions in the Historial Novel Society: "Sohan Koonar's connection to his ancestral lands in Punjab shows in this novel's intimately detailed narrative. The three main characters are created thoughtfully to portray the changes in India through different perspectives. We follow their lives, learning much along the way, from India just before WWII, the war years, the struggle for independence, the Partition, to modern India in the 1960s. This is a different novel than others normally encountered about India during these times. Rather than the usual setting in the large urban cities, such as Delhi or Bombay, here we are introduced to the people in the Punjab villages and their way of life, and peaceful existence, prior to the Partition. Recommended."
Read the full review HERE.